Welcome
Founded in 1954, The Toastmasters and Masters of Ceremonies Federation is one of the oldest toastmaster organisations in the UK. We pride ourselves on keeping our methods and practices up to date. Our toastmasters have the skills to offer advice when needed, but also to adapt to the ideas of clients. Flexibility is always the key.
The services of a professional toastmaster will enable you to relax and enjoy your special event in the knowledge that the proceedings are in experienced and capable hands. Professional toastmasters are accustomed to managing all types of formal occasions, including weddings, corporate events, Masonic ladies' festivals, award ceremonies, conferences and more.
We provide extensive training with our regularly updated members' manual. As a result, our toastmasters have a clear understanding of what is required of a modern MC.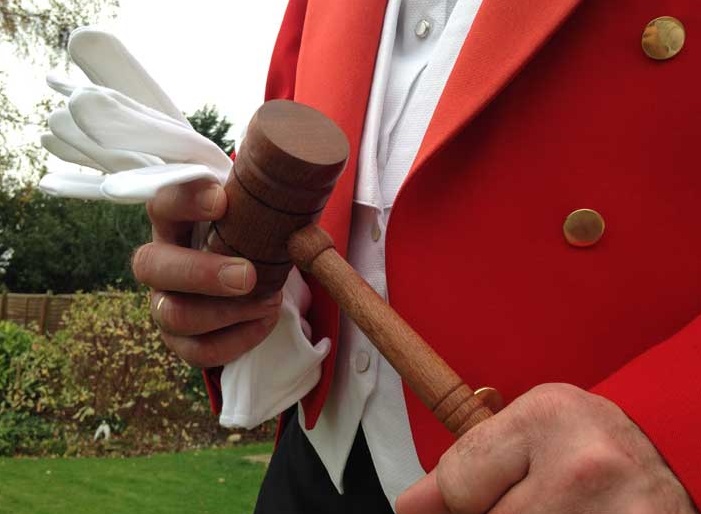 weddings
Our toastmasters are experienced in officiating at weddings and civil ceremonies for a variety of faiths. Planning and preparing for your wedding is something which requires a great deal of thought and we will work with you to ensure that your special day will run smoothly.
speeches and toasts
No matter what the function - be it a wedding, a corporate event or any other formal occassion - a toastmaster will ensure the speeches and toasts are announced in the correct order, providing peace of mind for the organiser.
reception of guests
A toastmaster can be relied upon to assemble guests at the appropriate time, whether it's for a formal receiving line, to usher your guests to their tables or for the cutting of your wedding cake!
 
liaising with caterers and venues
A toastmaster works closely with venue and catering staff to ensure that they are fully briefed as to your requirements. By confirming the running order of your event in advance and implementing it on the day, a toastmaster enables the duty manager and his team to concentrate on their important work.
awards and prizes
Whether rewarding excellence in business, raising funds for good causes or recognising sporting achievements, a toastmaster can officiate your award ceremony, charity auction or fundraiser. They can also be relied upon to brief any celebrities and guest speakers, including royalty, politicians and heads of state.
...and more
The best laid plans can often go awry, which is why our members are trained by The Toastmasters and Masters of Ceremonies Federation to handle problems, relay messages and cope with the unexpected!
Contact us
Use the form below to contact us regarding your requirements. To help us best service your enquiry, we recommend you provide date, venue and details of the function. You may also contact our members individually via our find a toastmaster page.

If you're interested in becoming a toastmaster or in joining The Toastmasters and Masters of Ceremonies Federation, you can either contact us via this form or by using the link on our training courses page.